Skin Relief Spot Film Gel (15ml)
มีสิวอักเสบ รอยบวมแดงจากสิว แต่อยากแต่งหน้าต้องทำไงดี? ให้ Althea's Skin Relief Spot Film Gel (อัลเตีย สกิน รีลิฟ สปอต ฟิลม์ เจล) ฟิลม์เจลแต้มสิวตัวช่วยดูแลสิวอักเสบ สิวหัวหนอง จากแบคทีเรียและสิ่งสกปรกต่าง ๆ เพียงแค่เกลี่ยเจลบาง ๆ ลงบนผิวส่วนที่คุณต้องการ ทิ้งไว้จนแห้งสนิท เพียงแค่นี้คุณก็สามารถแต่งหน้า ลงรองพื้น ต่อได้ทันที ตัวเจลเมื่อแห้งสนิทจะเรียบเนียน กลืนไปกับผิว ช่วยดูแลสิวอักเสบ รอยบวมแดง ลดอาการระคายเคือง ด้วยส่วนผสมจากสารสกัดจาก Tea tree oil, Centella และ Pine Leaf ให้คุณลืมการแปะสิวด้วยแผ่นแปะสิว Pimple patch ที่ยังคงมองเห็นชัด ไปได้เลย!

ออกแบบและผลิตจากประเทศเกาหลี ด้วยรัก

ด้วยความมุ่งมั่นว่า คุณคู่ควรที่จะได้รับผลิตภัณฑ์ที่คุณภาพดีที่สุด ในราคาที่ใครก็เป็นเจ้าของได้

มั่นใจด้วยนโยบายคืนเงินโดยไม่มีเงื่อนไขใน 30 วัน
What's Good
- ทรีตเม้นต์ดูแลสิวอักเสบ รอยบวมแดง เนื้อเจลบางเบา เกลี่ยง่าย

- ส่วนผสมหลักจาก Tea tree oil (น้ำมันทีทรีออยล์), centella (ใบบัวบก) และสารสกัดจากใบสน (pine leaf extracts)

- ให้ผิวเรียบเนียนพร้อมเป็นเกราะปกป้องสิว ช่วยให้แต่งหน้าได้ง่ายดาย อย่างไร้กังวล
Skin Type
How to Use
ทำความสะอาดผิวบริเวณที่ต้องการให้แห้งสนิท ค่อย ๆ บีบเจลทีละน้อย แต้มลงบริเวณรอยสิว บาง ๆ เกลี่ยให้เท่ากันด้วยปลายนิ้ว หรือหัวหลอด ทิ้งไว้จนแห้งสนิท สามารถลงรองพื้น ตบเบา ๆ ด้วยฟองน้ำ หรือเมคอัพทับได้ หลังการใช้งานควรเช็ดทำความสะอาดเจลที่หลอด ก่อนปิดฝาให้สนิท
What's Included
Skin Relief Spot Film Gel ขนาด 15ml จำนวน 1 ชิ้น
Key Ingredients
Tea tree oil - ช่วยยับยั้งและต่อต้านแบคทีเรีย เยียวยารักษารอยสิว รอยอักเสบ

Centella asiatica extract - ช่วยในการปลอมประโลมผิว ให้ผิวแข็งแรง

Pine leaf extract - อุดมไปด้วยสารต่อต้านอนุมูลอิสระ ช่วยในการซ่อมแซมผิว ลดอาการระคายเคือง
View full ingredients list.
Skin Relief Spot Film Gel
A liquid spot-treatment gel that soothes and treats while protecting it from external pollutants
Mild / Essential / Calming / Recovery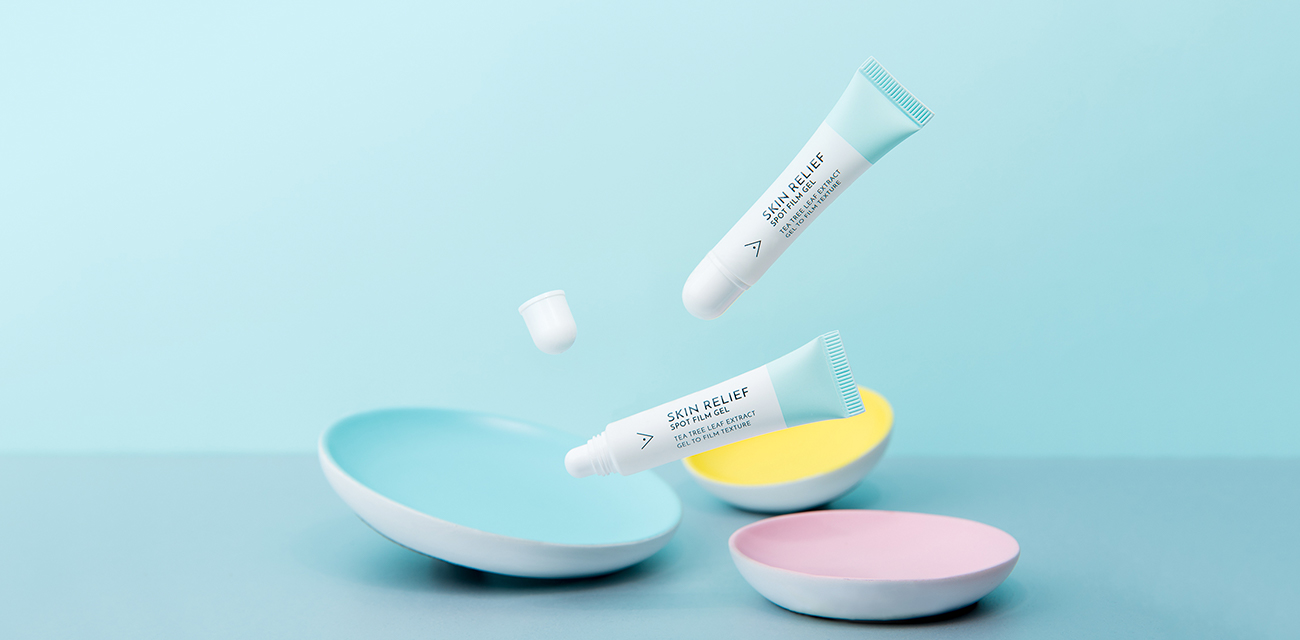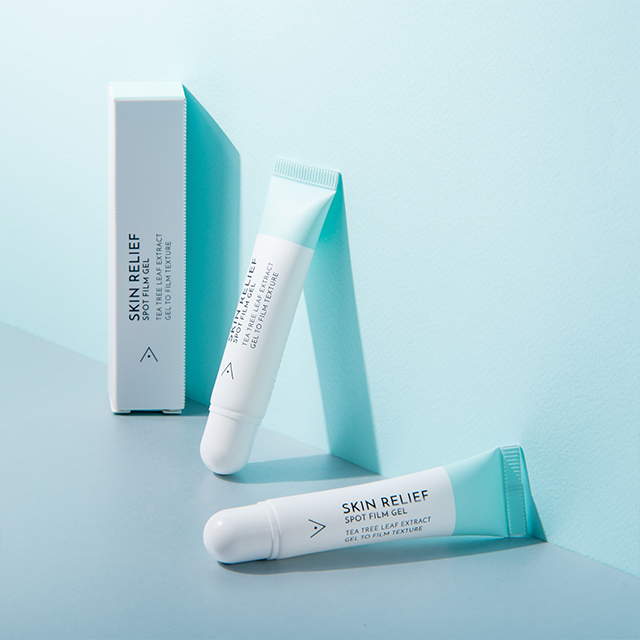 Harmful environmental factors like dust and pollution can weaken the skin's barrier and cause acne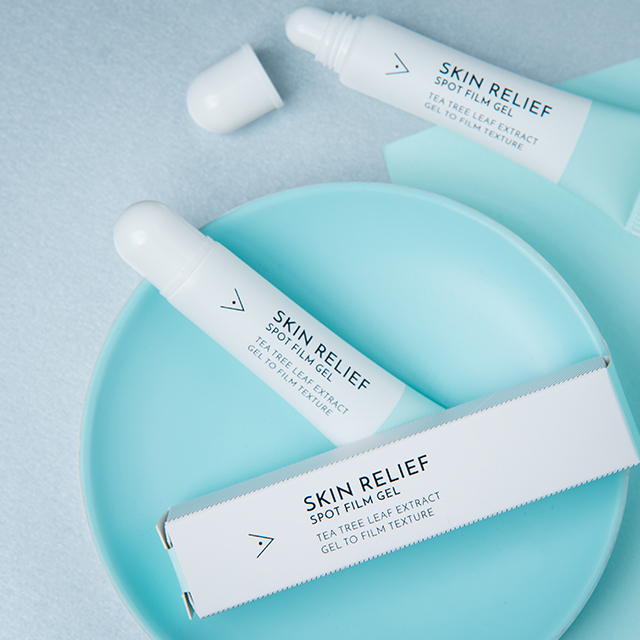 Soothe damaged, irritated skin and restore it to full health
Althea's anti-pollution formula offers protection and calms troubled skin caused by the environment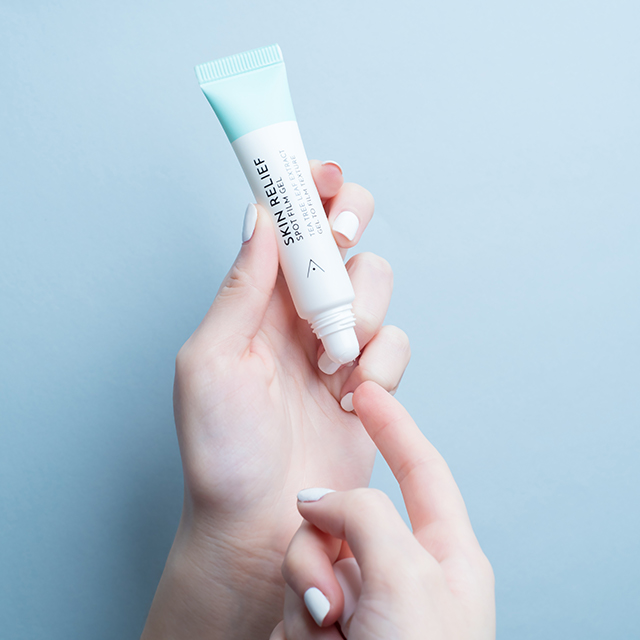 Gel to Film Texture
A unique clear gel texture that dries down into a translucent patch. It creates a thin film that protects and treats acne.
Trouble Care
Pinus thunbergii, Centella Asiatica and tea tree leaf extracts repair, moisturize and nourish troubled skin
* Dermatologically tested
A natural & thin formula with protective healing properties
Creates a protective barrier to effectively soothe and treat the troubled area
Easily customizable by adjusting the thickness and size of the patches applied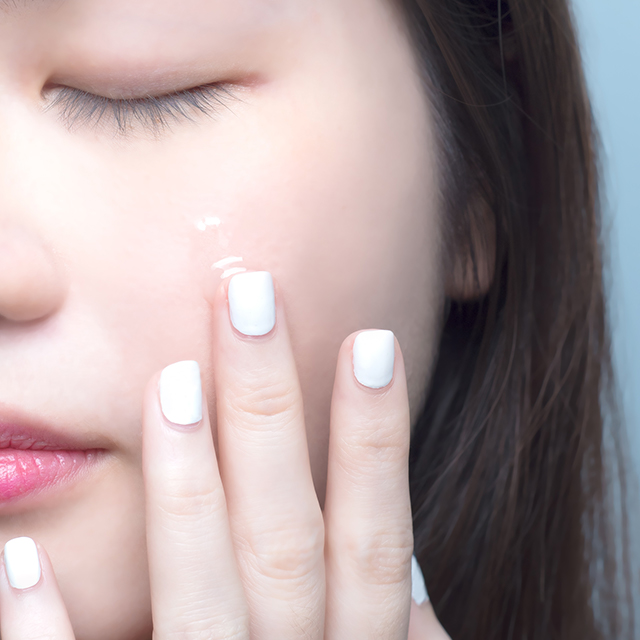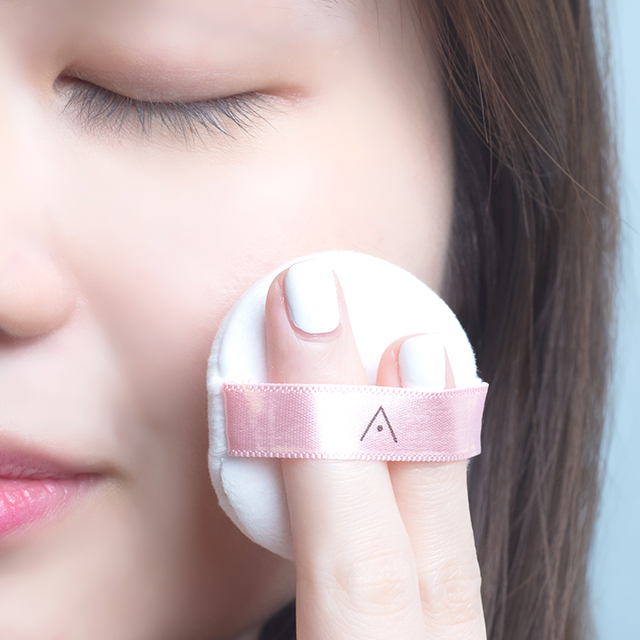 Allow to dry for a flawless makeup application
Natural, even coverage that smoothes over the blemishes
Prevents secondary infection caused by potentially dirty hands or environments
Tea tree leaf oil & extract
Quickly soothes sensitivities and replenishes moisture
Centella Asiatica Extract & Pinus thunbergii leaf extract
Soothes irritations by nourishing and revitalizing the skin
Niacinamide
Brightens the skin and strengthens the outer barrier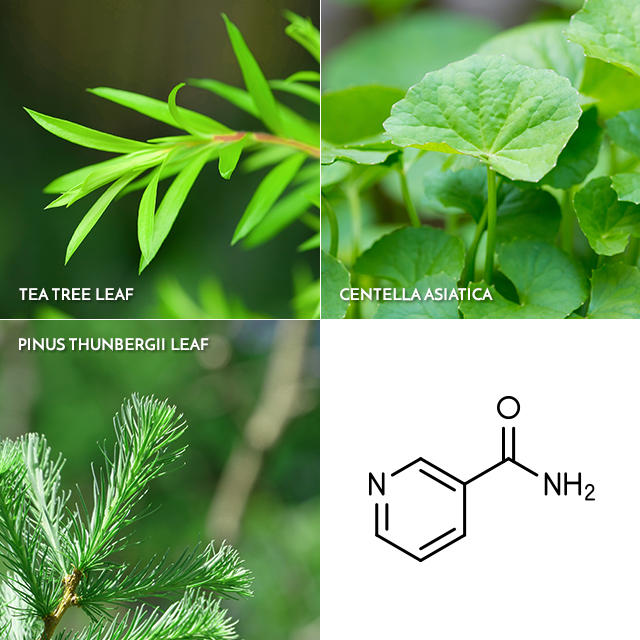 Intensive trouble care + Soothing and relieving
Skin relief Spot Film Gel contains ingredients which help soothe and relieve the skin. Salicylic acid, tea tree leaf and Pinus Thunbergii leaf extracts helps protect and treat troubled areas. It also contains glycerin and niacinamide to help soothe, moisturize and brighten for a healthy, happy complexion.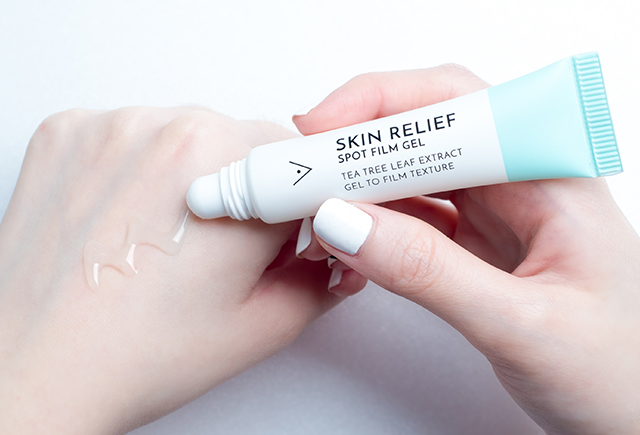 HOW TO USE
Apply a thin layer onto targeted areas and allow to dry for approximately 5 minutes.
Ensure the patch is completely dry before applying makeup on top.
Tip
For a more intensive treatment, apply a thin layer onto the area before you sleep
Ensure that the layer is thin for a longer wear time
This is a spot treatment that should only be applied onto targeted areas for best results